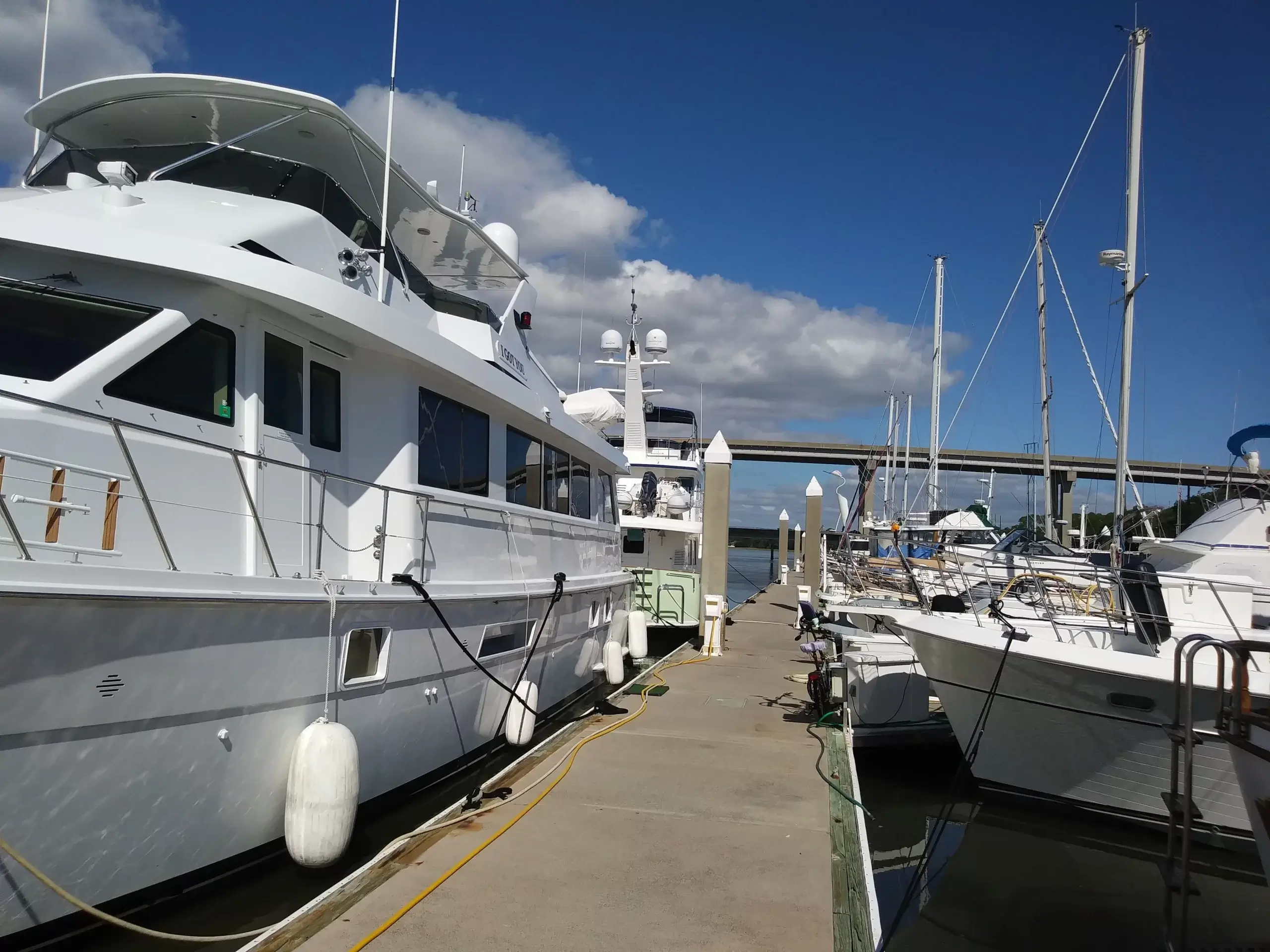 We offer floating dockage for transient boaters by the day, week and month and wet slips for annual stays.
Our 850-foot face dock is parallel to the current and accommodates vessels up to 150 feet.
We have 50 interior wet slips for annual storage.
Make a reservation through Dockwa and you may pay online. Or if you prefer, pay at your boat when you arrive, or at our office after you are settled.